Become a member of the Benicia Tennis Association.
Your $25 annual membership fee allows you to play on multiple USTA teams while supporting the growth and enjoyment of tennis in our community!
Join today!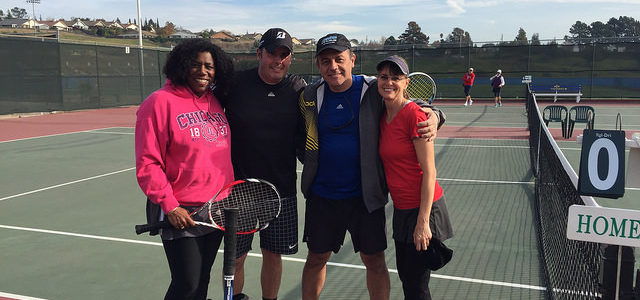 The upcoming 40+ season features 5 teams from Benicia -- 3 women's teams, 2 men's teams and 3 mixed teams.
Read more
This summer we will be offering tennis camps for juniors aged 7-17 who are advanced players as well those who are new to the game. Beginners will learn the fundamental strokes, footwork and rules of tennis. Intermediate and advanced players will focus on
Read more
Junior Tennis Programs
Without a doubt, our junior tennis camps and clinics have been integral in the strength, depth and continued success of our local high school tennis teams.
Jojo Donetti
Assistant junior tennis coach and board treasurer