Become a member of the Benicia Tennis Association.
Your $25 annual membership fee allows you to play on multiple USTA teams while supporting the growth and enjoyment of tennis in our community!
Join today!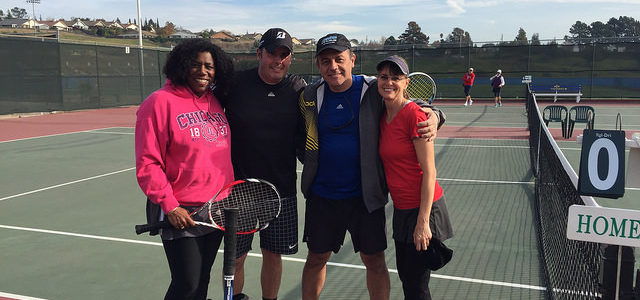 The upcoming 40+ season features 5 teams from Benicia -- 3 women's teams, 2 men's teams and 3 mixed teams.
Read more
The Benicia Community Tennis Association (BCTA) is a United States Tennis Association (USTA) Community Organization in the USTA NorCal Section. This volunteer-based Association is located in Benicia, CA and was formed on September 27, 2001 at its first General Meeting. BCTA
Read more
Junior Tennis Programs
Without a doubt, our junior tennis camps and clinics have been integral in the strength, depth and continued success of our local high school tennis teams.
Jojo Donetti
Assistant junior tennis coach and board treasurer