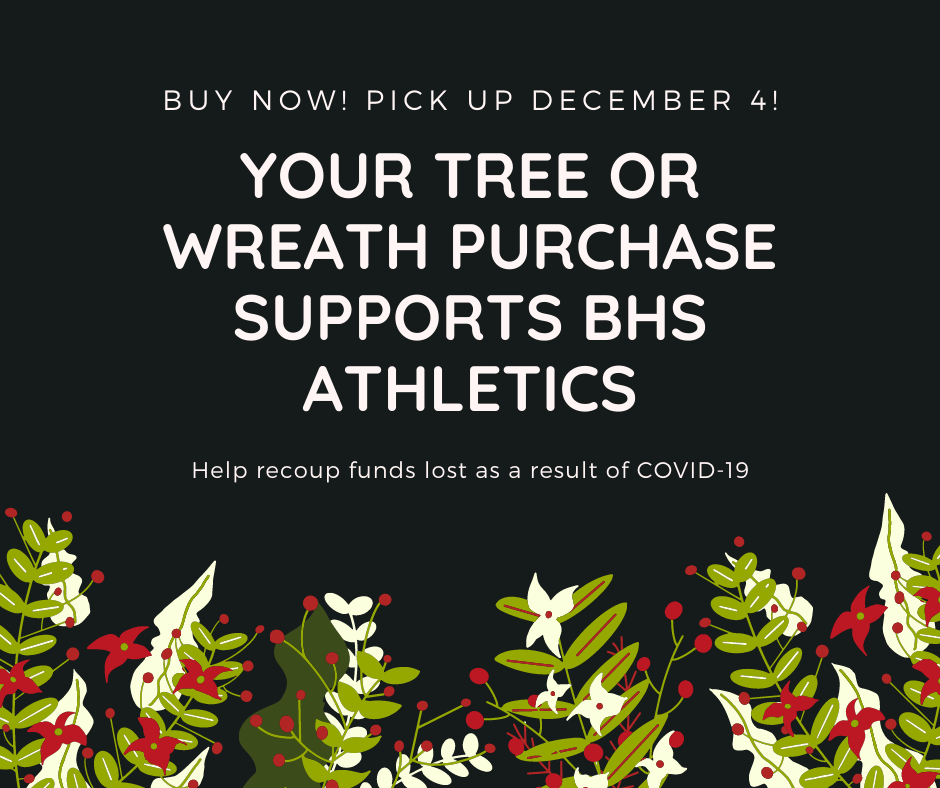 SHOP NOW to SUPPORT Benicia High School Athletics
A substantial portion of the revenue in the Benicia High School Athletic budget is admission into athletic events and unfortunately, this is still in question because of COVID-19.
In an effort to raise funds to recoup the loss in revenue, BHS Athletics will be selling holiday trees and wreaths this year through Wood Mountain Christmas tree fundraising. Proceeds support Benicia High Athletics fund which helps maintain all sports programs at Benicia High School.
There are a variety of items available for purchase in this fundraiser:
5-10 Foot Noble Fir
5-10 Foot Nordmann Fir
5-9 Foot Douglas Fir
Evergreen 24″ Wreath
Evergreen Cross 24″ Wreath
Evergreen Swags
In addition to your purchase, you may also want to support an active-duty military member and their family with a donation through the Trees and Wreaths for Troops program. This is truly a "win-win" as your donation supports these military families and Benicia High Athletics.

The trees and wreaths will be delivered to Benicia High School for Pick up on December 4th.
SHOP NOW to SUPPORT Benicia High School Athletics
2020 BHS Athletics Fundraiser