It's back! Join us for our fall after school program at Benicia Middle School!
Beginners will learn the fundamental strokes, footwork and the rules of tennis. Intermediate and advanced players will focus on consistency, improved footwork, tactics and strategy. It's a great way to help our juniors polish their skills, learn new ones, and stay active all while enjoying a sport they will play for a lifetime.
Dates: Sept. 14 – Dec. 2
Time: Wednesdays from 3:30 – 5 p.m.; Fridays from 1-3 p.m.
Place: Benicia Middle School
Cost: $200 for the complete program (23 clinics)
REGISTER NOW:
Download the registration form here and email it to jdonetti@gmail.com.
---
ABOUT COACH MAC: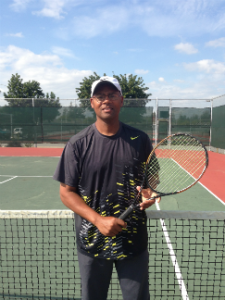 The camp is directed and taught by Coach Calvin McCullough "Coach Mac," along with multiple assistant teaching pros. Coach Mac is a United States Professional Tennis Registry (USPTR) registered Level One Pro and a United States National Tennis Academy (USNTA) tennis instructor with over 20 years coaching experience with juniors, high school teams, and adults. He is also a certified United States Tennis Association (USTA) referee and umpire.