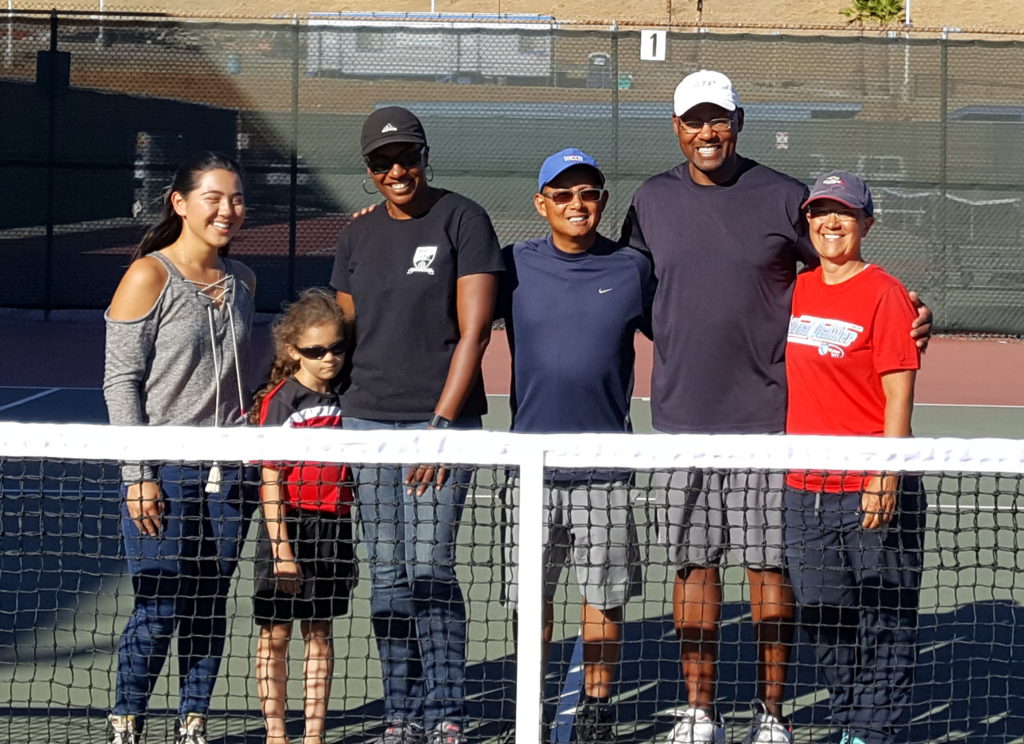 Benicia Community Tennis Association purchased and installed five new nets for the Benicia High School tennis courts. (Every court, but court 3 which still has a good net, received the new equipment.)
Coach Mac provided the expert guidance on how to install them correctly and our team got them up and ready in less than 2 hours! Thanks to all who pitched in to help!
Let's go Panther tennis!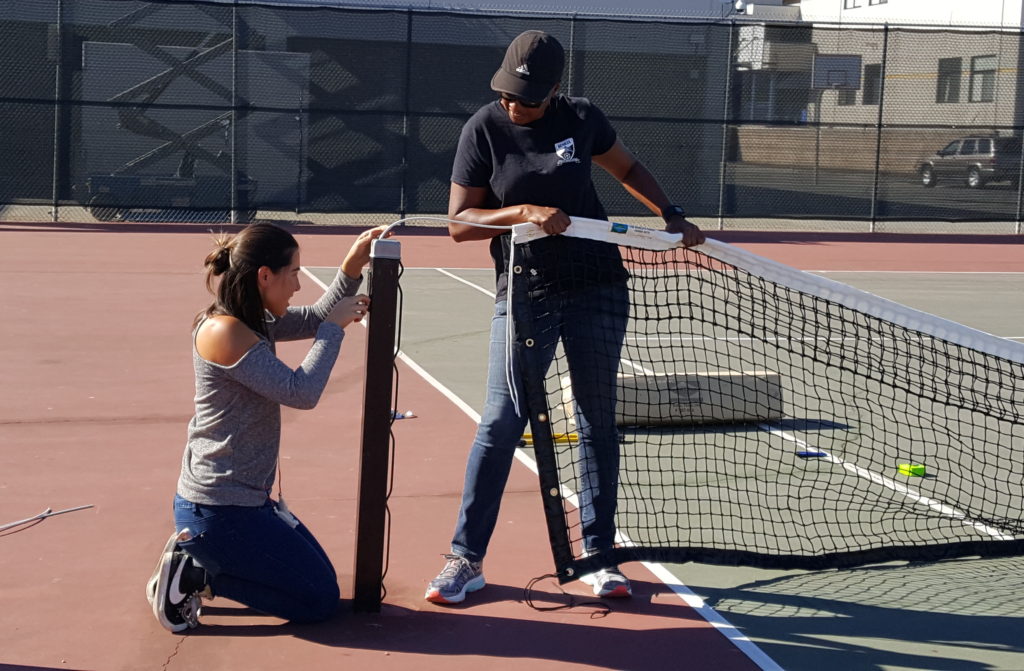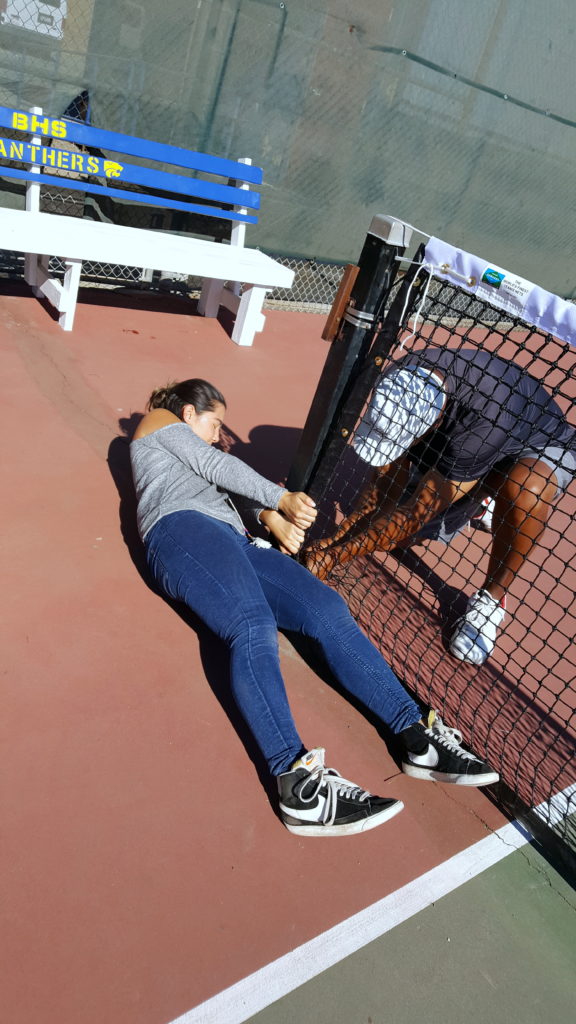 New nets installed at Benicia High School tennis courts