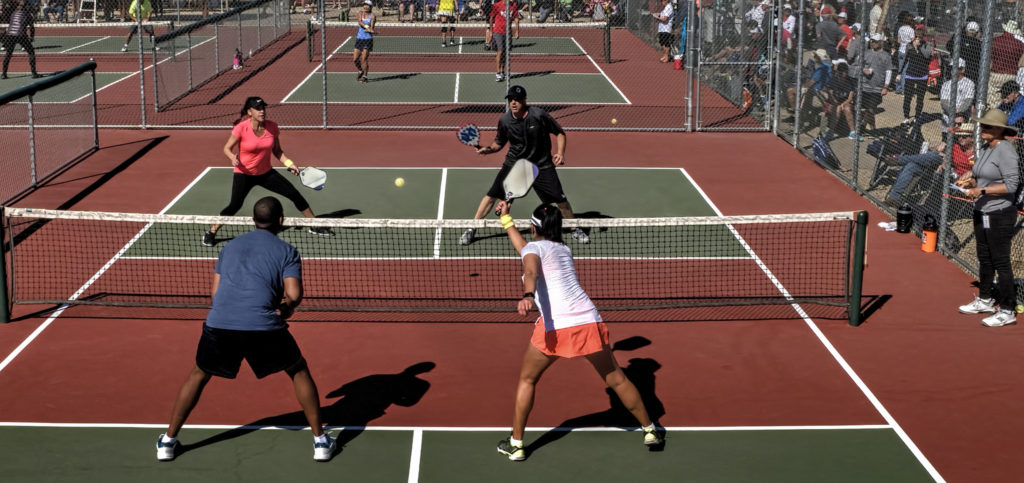 Have you ever been curious about pickleball? What are the rules, how do you play, where do you play, who plays around here and more? Find out all this and more on the City of Benicia's adult pickleball information page.
Pickleball combines elements of tennis, badminton and ping pong. It is played on a badminton-sized court where participants play with a paddle, plastic ball and modified tennis net. It appeals to people of all ages and ability levels and is one of the fastest growing sports for ages 50+ because its a competitive, low impact, active and social exercise.
Pickleball is offered on a drop in basis at both the Benicia Community Center (370 East L Street) and the Benicia City Gym (180 East L Street).  Check GYM CALENDAR for up to date schedule.  Days and times are subject to change.  
Did you know that there are also pickleball courts at Benicia Community Park? Visit the Benicia Pickleball Facebook page for more information about a local player's group.